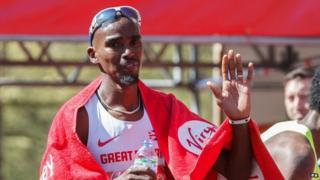 PA
Mo Farah has revealed that he was airlifted to hospital after collapsing.
The Olympic champion says that's why he had to miss the Commonwealth Games in Glasgow.
He said: "I had a tooth taken out and it got infected. I went for a run, came back and collapsed."
"I was in so much pain from my stomach. I had to be airlifted to the main hospital. They thought something was going on with my heart."
"It was crazy. I was in hospital for four days."
Mo said he was so upset at missing out that he did not watch any of the Games on television.
"I didn't see anything," he said. "It was too painful. I would have loved to have been there. But there was no way."
Mo has fully recovered now and will compete at the European Championships from 12 to 17 August.