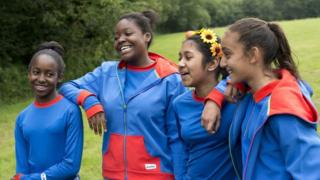 Girlguiding
Girl guide uniforms have been given a fresh new look - for the first time since 2000.
The new uniform is bright blue and there are many variations including skirts, trousers and a dress.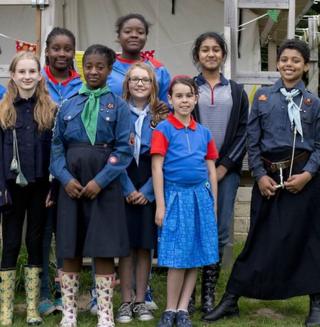 Girlguiding
The clothes were redesigned to help girls feel more confident about the way they look.
Jessica Gray, one of the uniform designers, said: "I can't wait to see all our hard work being enjoyed and worn with confidence!"
The clothes were designed by students from Arts University Bournemouth and are for Guides aged 10-14.