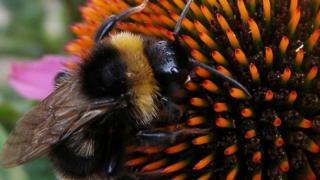 Schools join big bumblebee count
The number of bumblebees in the UK has declined dramatically in the last 80 years, according to scientists.
They say that bumblebees are vital to human life on Earth and two species of bees have become extinct.
They're worried that changes to the environment are making numbers fall and they want people to start noting down every time they spot one, so they can learn more about them.
So far over 2,000 schools have signed up to the Big Bumblebee Discovery. Ricky joined children in York to see what the buzz is about.
Watch more Newsround videos