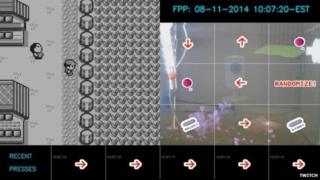 Twitch
A live feed of a fish playing a video game from his tank has had more than three million views online at the gaming website Twitch.
As Grayson the fish moves around his tank, it dictates the actions of the character he's controlling in the Nintendo game, Pokémon.
The project was created by two US students in their college dorm room.
So far, Grayson has been playing for more than 136 hours and has defeated his first opponent.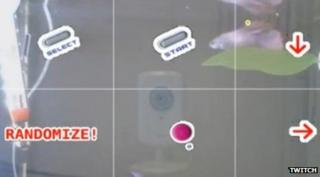 Twitch
Some people said they were worried about whether Grayson was OK - but the two students say that his "health and safety are our primary concern".