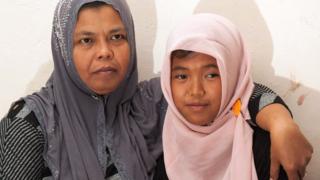 Tsunami girl found after 10 years
A girl from Indonesia has been reunited with her family, 10 years after they thought she had been lost.
Fourteen-year-old Jannah was separated from her parents when the Indian Ocean tsunami hit in 2004. It was one of the biggest natural disasters in history.
In June this year, Jannah's uncle spotted her walking home from school. He then found out that she had been saved by a fisherman after the tsunami.
Watch Hayley's report for more.
Watch more Newsround videos