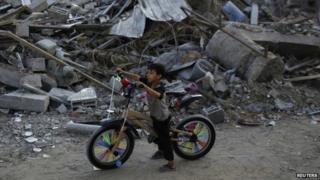 Reuters
A three-day truce between Israel and Palestinian militant group Hamas to stop fighting has come to an end this morning.
The two sides had agreed to a ceasefire in Gaza for 72 hours on Tuesday.
But Hamas, which controls Gaza, earlier rejected any extension of the truce, saying Israel had failed to meet its demands.
The Israelis have ordered the military to respond after at least eighteen rockets were fired from Gaza this morning.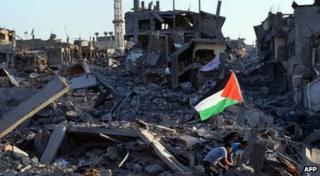 AFP
The latest fighting between the two sides began four weeks ago.
Today, the Disaster Emergency Committee will launch an emergency appeal to help those caught up in the conflict.
Find out more about why Israel and the Palestinians are fighting over Gaza.