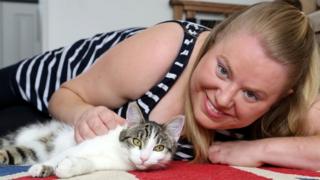 Who was crowned Cat of the Year?
This week saw the Cats Protection's National Cat Awards, where fantastic felines from across the UK battled it out to get their paws on the title of National Cat of the Year.
The Awards are now in their 7th year and recognise cats that have performed outstanding acts of courage, loyalty or determination. They're even known as the 'Feline Oscars'!
From hundreds of nominations around the UK, 17 finalists were selected across five categories, including Hero Cat, Most Incredible Story and Most Caring Cat.
Find out who won as Martin gets his claws into this one.
Watch more Newsround videos