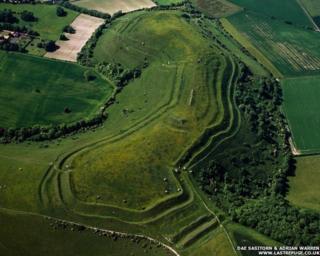 Dae Sasitorn & Adrian Warren www.lastrefuge.co.uk
An Iron Age hill fort in south-west England has been bought by the National Trust to preserve for the nation.
Hambledon Hill in Dorset was built more than 2,000 years ago and covers an area the size of 50 football pitches.
It's home to a range of wildlife and plants, including 28 species of butterfly and at least five types of orchid.
Hill forts were built as fortresses and were often surrounded by deep ditches and large walls.