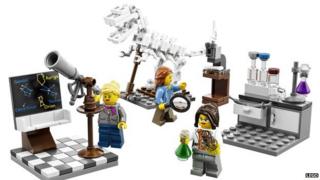 Lego
Lego has unveiled three new female characters in a range called Research Institute.
The characters include an astronomer, a chemist and a palaeontologist, someone who studies prehistoric life.
The set went on sale online in the UK last Friday and has already sold out.
The arrival of the new additions follows a letter from a seven-year-old girl to Lego earlier this year. She criticised the lack of strong female figures in Lego's collection.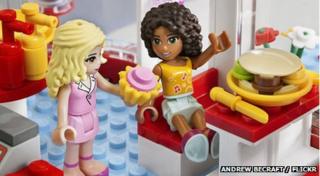 Andrew Becraft / flickr
However, it was scientist Ellen Kooijman who came up with the idea for the characters.
Her aim was to change the "stereotypical representation" of female characters.
In 2012, Ellen entered her designs into a competition run by the company.