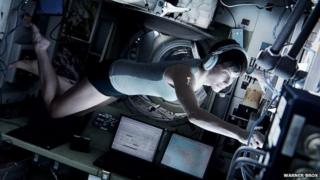 Warner bros
Gravity star Sandra Bullock is the highest-earning actress of 2014. It's thought she earned $51m (£30m) in the year, says the Forbes rich list.
The Oscar-winning space movie brought in $716m (£425m) in cinemas worldwide and was a big hit with film critics.
Jennifer Lawrence is second on the list with a reported $34m (£20m) thanks to her role as Catniss Everdene in the Hunger Games movies.
But even so, stats show women are still earning less than men in Hollywood.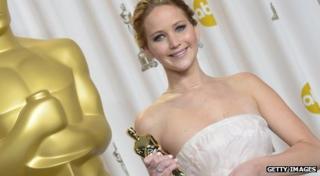 Getty Images
Forbes says the top 10 women on the list earned $216m (£128m) combined during the 12-months between June 2013 and June 2014.
That's almost half as much as the $419m (£249m) that the top 10 best-paid actors got.
Robert Downey Jr is number one on the male list with $75m (£44.5m) earnings, for the second year in a row thanks to the Iron Man trilogy and Avengers films.
Last year's top earner Angelina Jolie came in fifth with $18m (£10.6m).