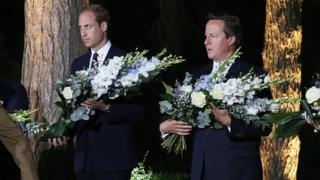 Prime Minister talks to us about WW1
Prime Minister David Cameron has told Newsround how difficult it was to explain World War One to his own children.
Lights were turned off across the UK last night, to mark 100 years since Britain became involved in the conflict, by declaring war on Germany.
And yesterday, at a special ceremony in Belgium, Ricky spoke to Mr Cameron about the lessons we should learn from the Great War.
Watch more Newsround videos