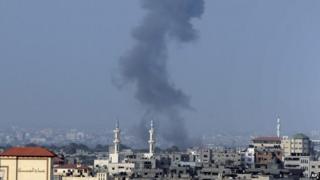 AP
Israel and Palestinian militant group Hamas have agreed to a 72-hour truce to stop fighting in Gaza.
The Israeli military says it's withdrawn all its troops from the area, in the Middle East, after four weeks of heavy fighting between the two sides.
The ceasefire began at 6am our time.
Israelis and Arabs have been fighting over Gaza on and off, for decades.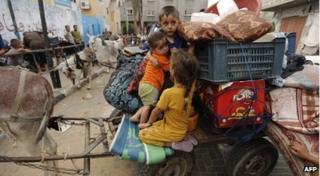 AFP
Israel claims the main aim of the current conflict - to destroy militants' tunnels - has been achieved.
Gaza officials say the month long conflict has killed 1,800 Palestinians. Some 67 Israelis have also died.
There have been several attempts to stop the fighting before now but none have secured peace.
Find out more about why Israel and the Palestinians are fighting over Gaza