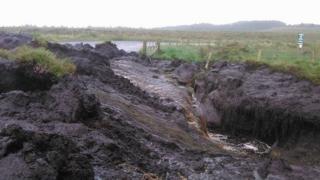 Landslides in Northern Ireland
Torrential downpours over the weekend caused a series of landslides in County Antrim in Northern Ireland.
Dermot McAleese filmed this one near Cushendall.
He said "It was amazing to watch. It started off quite slow, about a half a mile up from the road."
The pressure "just built up and then the mud, clay and peat slid down the hill and over the road", he added.