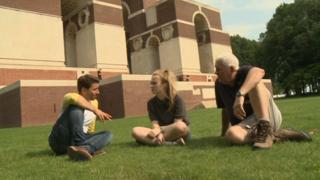 Ricky's WW1 pilgrimage to Belgium
The First World War was the biggest conflict ever at that time.
Millions of people died in the fighting and it was called the war to end all wars because it was so destructive.
Ricky's been with some children taking a journey to the cemeteries of Belgium to discover more about how their relatives were involved.
Holly discovers something about her relative who fought in the Battle of the Somme.
Watch more Newsround videos