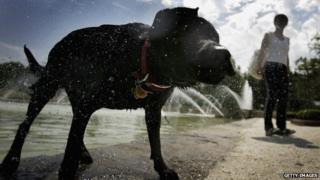 Getty Images
More and more people in the UK are choosing to take their pets with them on holiday, so they can spend time with their furry friends.
In fact, one in three pet owners now choose to go on holiday in the UK so that their animals can travel with them.
Some pets even have their own passports to allow them to venture further afield to countries such as France and Spain.