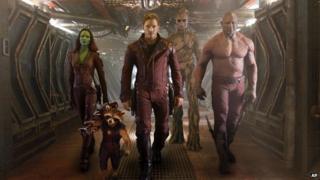 AP
Disney's Marvel adventure, Guardians of the Galaxy, has topped the American box office in its opening weekend.
The space adventure, which stars some of the less well known characters from the comic book universe, took $94m (£55.8m).
Guardians' takings set a record for a film opening in August.
The Guardians of the Galaxy casts includes Zoe Saldana and Chris Pratt plus the voices of Vin Diesel and Bradley Cooper.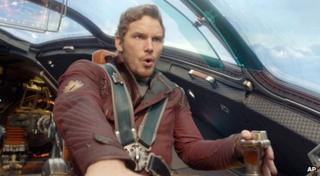 AP
The film also had the third biggest opening of 2014, coming just behind the $95m (£56.4m) debut of Captain America: The Winter Soldier in April and the $100m (£59.4m) launch of Transformers: Age of Extinction in June.
A Guardians of the Galaxy sequel is already set for release in 2017. Marvel's next films are the The Avengers: Age of Ultron and Ant-Man, starring Paul Rudd and Michael Douglas. Both movies are due for release next year.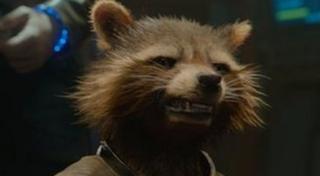 Film company
Marvel comic book adaptations The Amazing Spider-Man 2 and X-Men: Days of Future Past have also enjoyed success this year.
Paul Dergarabedian, senior media analyst at Rentrak, said Marvel's success was "unprecedented".
"This is a brand that transcends any character within their universe," he said.