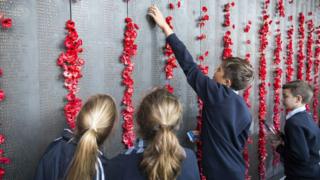 AFP/Getty
Today mark's the 100th anniversary of the start of World War One, and people around the globe will be remembering it in different ways.
Whether you're having a moment's silence, doing something with your family or going to a big event, we want to hear how you'll be commemorating.
You could be drawing a picture, putting on a play or maybe you've already done something with your school, we want you to tell us about it.
Now it's time for you to get involved
You can tell us about what you're doing via the comments box below...
Or send us a picture to show us what you're doing to remember the events which took place 100 years ago.
With the pictures we get from you, we'll edit them together to make a picture gallery on our website.
Send your pictures to newsroundpix@bbc.co.uk. Find out how, below...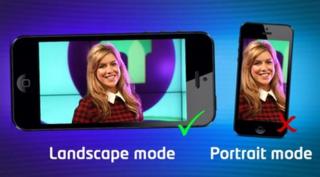 How to do it
Get a friend, or an adult, to take a picture on a camera or smartphone. Make sure you're in landscape mode and in high quality.

Email the pic to newsroundpix@bbc.co.uk and include a telephone number for a parent or guardian so we can speak to them about your picture if we need to.
Ask a parent or guardian for permission before you send us a picture or a comment. If you send us a picture or a comment we may show it on our website or on the CBBC channel - but we can't promise to show them all.
If we use your picture or comment we may show your name and where you're from but we won't use your details for anything else.