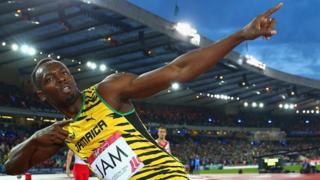 A look back at the "best Games ever"
Check out some of the most memorable moments from the 2014 Commonwealth Games in Glasgow.
It turned into a great Games for hosts Scotland as they finished fourth overall in the medals table with a record haul of 19 golds and a best-ever tally of 53.
England topped the medal table for the first time in 28 years, Wales surpassed their target of 27 and Northern Ireland have reaped their largest tally since the Games was last in Scotland in 1986.
Prince Imran, of Malaysia, president of the Commonwealth Games Federation (CGF), described Glasgow 2014 as "the best Games ever", adding: "Glasgow - you were Pure, Dead Brilliant."
Watch more Newsround videos