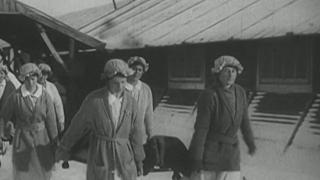 How women were involved in WW1
Today it's one hundred years since the UK joined the First World War, the biggest conflict ever at that time.
Millions of people died in the Great War and it changed society forever.
With so many men away fighting, women became much more involved in the war effort as nurses, factory workers and farm workers.
Ricky's been looking at how their contributions changed how they were viewed.
Watch more Newsround videos