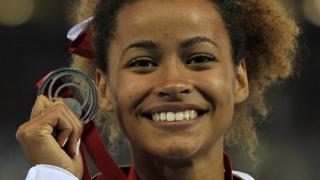 Jazmin Sawyers' long jump top tips
England's Jazmin Sawyers won the silver medal in the long jump at the Commonwealth Games in Glasgow.
The 20-year-old was competing in her first championships in the senior team.
Do you want to be a long jumper too?
Well, Jazmin told Newsround her top tips for jumping success.
Have a look!
Watch more Newsround videos