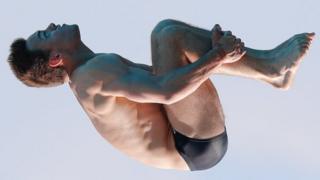 Getty Images
Every day, Newsround will bring you a daily guide to the main events, big names and best stories at the Glasgow 2014 Commonwealth Games.
We will look ahead to where and when we might expect some of each day's key moments.
Gold medals won today: 33. Athletics (men's 4x100m, 4x400m, 1500m, triple jump and javelin, women's 4x100m, 4x400m, 5000m and pole vault), boxing (13 finals), diving (women's 3m, men's 10m), hockey (women's final), squash (women's doubles), table tennis (men's singles, women's doubles and mixed doubles), Para-sport power lifting (four disciplines).
Highlights include:
10am - Power lifting: The entire Para-sport event of power lifting takes place on Saturday, with four gold medals available.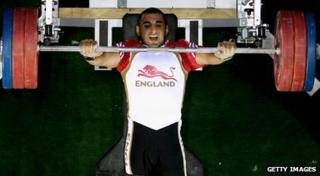 Getty Images
Natalie Blake and Ali Jawad will compete for England, while war veteran Micky Yule - injured while serving in Afghanistan in 2010 - represents Scotland.
Micky says "Having something like the Commonwealth Games to look forward to helps me get on with my life."
2pm - Boxing: All 13 boxing titles are decided in two marathon Saturday sessions, including 10 men's events and - for the first time - three women's events. Only two of 10 finals went ahead without British participation in 2010, so expect some success here.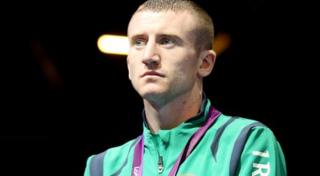 Getty Images
Northern Ireland's Paddy Barnes is one of his team's biggest medal hopes having won the light-flyweight title in 2010, alongside two Olympic bronze medals and a European gold. "Anything else than gold would be a massive disappointment," the Belfast 27-year-old said in early July.
6pm - Diving: Saturday's individual 10m platform contest is Tom Daley's signature event, and one he won at Delhi 2010 alongside the synchro gold. Since then, he has added an Olympic bronze to his growing collection of major championship medals.
His rivals will be Australia's Matthew Mitcham, New Zealand's Li Feng Yang and Canada's Maxim Bouchard.
Canada's Pamela Ware and Jennifer Abel lead the rankings in the day's other diving event, the women's 3m springboard, with Australia's Anabelle Smith and England's Hannah Starling also contenders. Grace Reid, who finished sixth aged just 14, in Delhi, competes for Scotland.
7pm - Athletics: The final night of Commonwealth Games athletics includes the men's and women's 4x100m and 4x400m relays. England won the men's 4x100m gold in Delhi four years ago.
Jason Smyth heads up the Northern Ireland 4x100m team, but Jamaica will start as favourites ahead of Trinidad and Tobago. This is set to be Usain Bolt's big night at the Glasgow Games.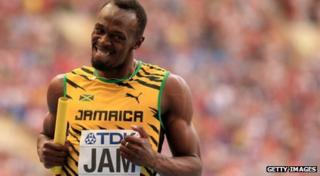 Getty Images
Jamaica are again the world-leading women's 100m relay quartet this year, with Veronica Campbell-Brown and Shelly-Ann Fraser-Pryce among the athletes eligible to form their team.
The Bahamas will have been buoyed by the way they ran the United States close for men's 4x400m gold at the World Relays, with Australia the defending Commonwealth champions ahead of Kenya in the men's race. India seem unlikely to keep the women's 4x400m title they won on home soil, leaving England in the reckoning along with Jamaica, Trinidad and Tobago and Nigeria.
Also: Badminton (semi-finals and bronze medal play-offs), netball (semi-finals).