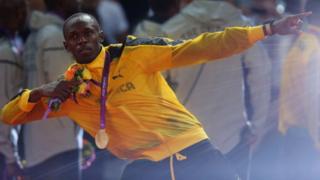 Getty Images
Every day, Newsround will bring you a daily guide to the main events, big names and best stories at the Glasgow 2014 Commonwealth Games.
We will look ahead to where and when we might expect some of each day's key moments.
Gold medals won today: 20. Athletics (men's 3,000m steeplechase, 10,000m and pole vault, women's 800m, 100m hurdles, high jump and discus), diving (men's 3m synchro and 10m synchro, women's 1m), gymnastics (artistic apparatus - men's vault, parallel bars and horizontal bar, women's beam and floor), lawn bowls (men's singles and fours, women's pairs), table tennis (men's doubles and women's singles).
Highlights include:
2pm - Artistic gymnastics: The last day of gymnastics concludes with more apparatus finals, including the women's floor event. England will look to the likes of Hannah Whelan and triple gold-winning Claudia Fragapane to secure more medals.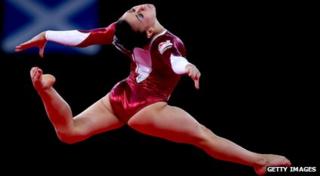 Getty Images
4pm - Table tennis: Defending champion Feng Tianwei, of Singapore, is the favourite to win Friday's women's singles final.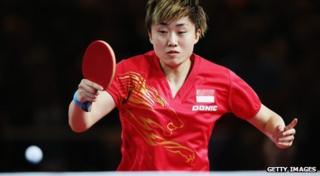 Getty Images
On the men's side, a strong England squad includes Liam Pitchford and Andrew Baggaley, who won two gold medals in Manchester on the Commonwealth debut of table tennis in 2002.
5.45pm - Lawn bowls: The men's singles final caps the bowls tournament at Glasgow 2014 - an event won by Wales in 2010 courtesy of Rob Weale, who returns to the Commonwealth Games this year as part of a squad in which ages range from the mid-20s to early 70s.
7pm - Athletics: The big news will be the first appearance of world record holder and six time Olympic gold medallist Usain Bolt. He will be part of Jamaica's 4x100m relay team that will be competing in tonight's heats. Definitely one not to miss.
Australian Olympic champion Sally Pearson will be hot favourite in today's 100m hurdles. The event is her speciality: she won gold in this race in both London and Delhi.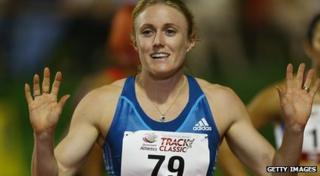 Getty Images
Few in the Commonwealth are capable of matching Pearson even on a bad day. One of her closest rivals is England's Tiffany Porter, whose best time of the year - 12.71 seconds - is within range of Pearson's 12.59, set back in February.
Kenya look set for success in the men's 10,000m, with Canada's Cameron Levins the fastest in the world this year from any other Commonwealth nation.
Other sports in action: Badminton (singles and doubles quarter-finals), boxing (semi-finals), hockey (women's semi-finals), netball (classification matches), squash (women's doubles semi-finals).