The jellyfish population is increasing off the coast of the UK and researchers say they could hit record numbers this summer.
Mild winters and warm summers have led to more sightings in recent years, according to the Marine Conservation Society.
The findings come in what is thought to be the first UK-wide survey of jellyfish in more than 40 years.
The barrel jellyfish is the biggest found in British waters.
What to do if a jellyfish stings you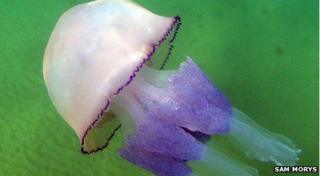 Sam Morys
MCS biodiversity programme manager Dr Peter Richardson said the UK jellyfish population could give vital clues to the state of the planet.
"They've been around 500 million years and have become supremely adapted to their environment," he said.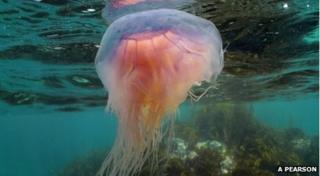 A Pearson
"Around the world their numbers have increased due to sea temperature rises, pollution increases and overfishing, as in the Irish Sea."
"They are the spirit of the sea, letting us know where there are problems.
"We can't ignore them," he added.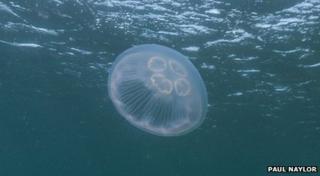 Paul Naylor