Driverless cars will be allowed on public roads in the UK from January 2015, the government has announced.
They've asked cities to compete to host special trials to test the technology.
Business Secretary Vince Cable said: "Today's announcement will see driverless cars take to our streets in less than six months."
He said it would put the UK "at the forefront of this transformational technology and opening up new opportunities".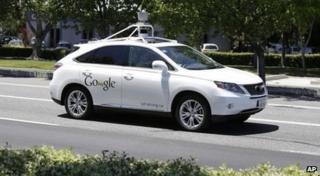 AP
The cars work by using a system of sensors and cameras and engineers have been experimenting with them for some time.
But, concerns about legal and insurance issues have stopped the machines from being allowed to drive on public roads.