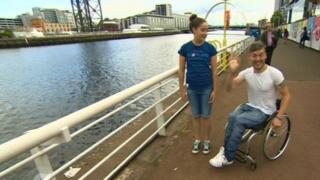 Explore Glasgow with Martin and Beth
Glasgow is the largest city in Scotland and home to some of the most exciting sights in the UK.
It's also the host of the Commonwealth Games 2014.
Twelve-year-old Beth takes Newsround's Martin on a tour of the city to visit some of her favourite places.
Watch more Newsround videos