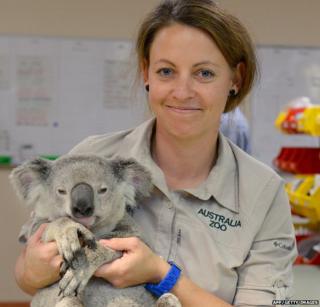 AFP/Getty Images
Meet Timberwolf, the little koala who survived a dangerous journey clinging to the underneath of a car.
The four-year-old marsupial hung on for 55 miles of motorway after being hit by the vehicle in Queensland, Australia.
But miraculously, after being discovered at a service station, the koala was taken to an animal hospital with nothing more than a torn nail.
Claude Lacasse, a vet at Australia Zoo said: "It is a truly remarkable story, he is a very lucky koala."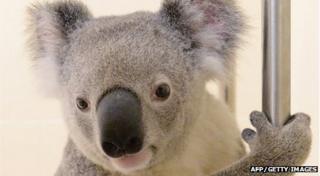 AFP/Getty Images
"It is absolutely amazing that he has such minor injuries and he survived," said Claude.
Koalas are now listed as vulnerable in Australia, where it's thought only 43,000 remain in the wild.
Timberwolf, named after a football team by staff at the animal hospital, has been given pain killers for the torn nail and is recovering in a tree at the zoo.
Vets are now trying to work out exactly where his journey began, so they can return him to the wild.