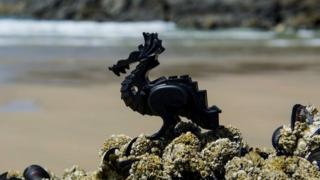 Ayshah hunts for Lego lost at sea
You might enjoy finding shells and sea glass on the beach but what about Lego?
Well in Cornwall you could find some.
In 1997 a goods container filled with millions of Lego pieces fell off a ship and into the sea.
Since then hundreds of pieces have washed up on the beaches of Cornwall.
Ayshah went to a beach in Cornwall to meet some local kids who have discovered Lego there.
See how she got on when she went on a hunt for some of her own.
Watch more Newsround videos