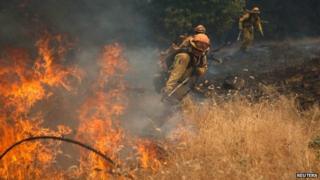 Reuters
Two fast-moving wildfires in California have destroyed ten homes and hundreds more have been evacuated, US officials say.
In the Sacramento region, a fire has spread to cover an area of about 4,000 acres.
Months of drought have caused around 1,400 fires in California this year, twice the usual number.
The Sacramento fire has doubled in size since it broke out on Friday afternoon.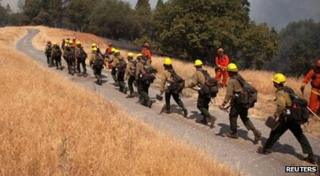 Reuters
About 515 homes were evacuated as the blaze tore its way through drought-hit grassland.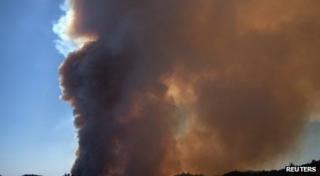 Reuters
California Department of Forestry and Fire Protection spokeswoman, Lynn Tolmachoff said: "All of the vegetation in the area is struggling. It's burning very easily,''
"It causes the fire to be a lot hotter and to spread more easily.''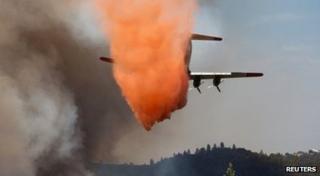 Reuters
Nearly 1,500 fire fighters and aircraft that included a DC-10 air tanker are battling the blaze, which has sent up huge plumes of smoke.