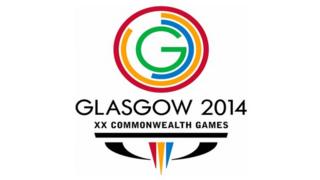 Glasgow 2014
There have already been four fantastic days of action at the Commonwealth Games 2014 in Glasgow. We want to know your what your favourite bits have been?
Maybe you loved watching our home nations dominate in the Judo, Para-cycling or Swimming?
Or perhaps a particular moment took your fancy, like winning weighlifter Zoe Smith celebrating with a back flip, or when Scotland's table tennis star Gavin Rumgay gave himself wedgie?
Send us YOUR highlights!
I liked it when Frankie Jones got a gold medal in gymnastics.
Kirsty, Newport, Wales
The Commonwealth Games have been amazing so far! I've loved the swimming - especially as Scotland are doing so well.
Erin, Glasgow, Scotland
My highlight was watching the 13-year-old swimmer win bronze, as I think that's a brilliant achievement.
Andrea, Surrey, England
My highlight was when England beat South Africa in netball. I was really relieved as we had to win that match to keep our chances of a medal alive.
Libby, Bath, England
My favourite highlight was the opening ceremony.
Jessica, London, England
When Gavin Rumgay gave himself a wedgie during table tennis and then fell to the floor.
Liam, Whittlesey, England
I loved watching swimming and it was amazing when the 13-year-old won the bronze. Well done everyone. Come on England!
Sophie, Darlington, England