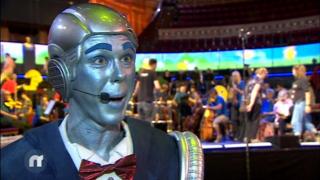 Find out all about the CBeebies prom
After the massive success of last year's Doctor Who prom concert, the BBC Philharmonic orchestra wanted to bring classical music to a brand new, younger, audience.
So they've turned to kid's TV shows, and now present the CBeebies prom!
Watch Hayley's report to find out more.
Watch more Newsround videos