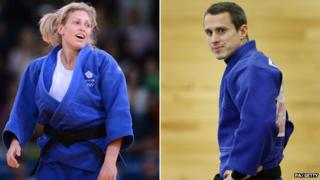 PA/Getty
Every day, Newsround will bring you a daily guide to the main events, big names and best stories at the Glasgow 2014 Commonwealth Games.
We will look ahead to where and when we might expect some of each day's key moments.
Gold medals to be won today: 29: Cycling - track, gymnastics, judo, lawn bowls, shooting, swimming, triathlon (team relay), weightlifting.
Highlights include:
09:30 - Netball: England take on Australia after their spectacular 3-0 series win over the world number one netball side, last year. Australia are still the top side in the world, but New Zealand and England are hot on their heels.
12:30 - Triathlon: The mixed relay makes its Commonwealth Games debut, featuring national teams of two men and two women in a quick-fire swim-bike-run format, handing over to the next team-mate once they finish their own mini-triathlon.
15:30 - Weightlifting: England's Zoe Smith, the 5ft 2in winner of Commonwealth weightlifting bronze in Delhi four years ago, returns to competition in Glasgow after she almost quit the sport following a series of injuries last year. Smith, who's 20, faces Welsh Commonwealth legend Michaela Breeze in the women's 58kg category. Breeze, 35, won gold in both 2002 and 2006 but finished as the silver medallist in the heavier 63kg class four years ago. Welsh team-mate Christie Williams, in the same class, is trained by Breeze and will compete against her trainer.
16:00 - Track cycling: Isle of Man racer Jonny Bellis hopes to complete a remarkable recovery by contesting the men's points race. He had a very serious crash in 2009 and doctors feared he'd be paralysed forever. Now he's back competing and says he's "in the best possible physical shape".
Northern Ireland's Martyn Irvine is also expected to take part in the points race, though Sunday's scratch race is his preferred track event.
18:00 - Judo: Saturday sees two of the biggest British judo names in action.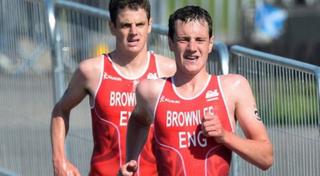 ALL SPORT/ GETTY
Scotland's Euan Burton will say goodbye after 10 years at the top of his sport, competing in the men's -100kg category. He's also coach for the Scottish team.
Euan's wife, Gemma Gibbons, also fights on Saturday for England in the women's -78kg event. Gibbons won a memorable silver medal at London 2012 and married Euan a year later. This will be the first time since they met that the two have competed in rival home nations teams, rather than GB.
19:00 - Swimming: South Africa's Chad le Clos lines up in the men's 200m butterfly, the event in which he won Commonwealth gold four years ago and then a memorable Olympic title at London 2012 - made all the merrier by his father Bert's overjoyed reaction. Le Clos is the year's world-leading athlete over the distance and hot favourite to successfully defend his title.
In the women's 50m freestyle, Australia's Cate Campbell and England's Fran Halsall will duel for gold.
The 200m breaststroke could be a chance for Sycerika McMahon to win Northern Ireland's first-ever Commonwealth Games swimming medal.
Other sports today: Badminton (team quarter-finals), boxing (men's preliminaries), hockey (14:00 Australia men v Wales, 16:00 India men v Scotland, and other group stage matches), netball (09:30 Australia v England, 11:30 Scotland v New Zealand, 19:00 Wales v Trinidad and Tobago, and other group stage matches), rugby sevens (all preliminary matches), squash (singles quarter-finals), table tennis (team quarter-finals and women's semi-finals).