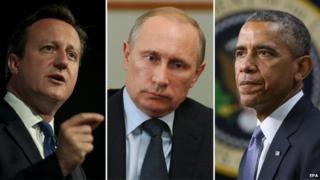 Leaders argue over crashed plane
A big argument is going on between the most powerful leaders in the world, after a passenger plane crashed over Ukraine last week.
Nobody knows quite what happened to the Malaysian Airlines jet but .
Most of the victims of the crash were from the Netherlands. The country held a day of mourning for the victims.
Read more:
Watch more Newsround videos