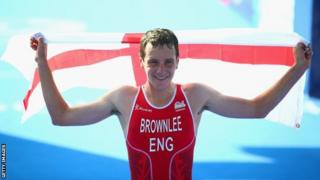 Getty Images
Olympic triathlon champion Alistair Brownlee beat his brother Jonny as England won gold and silver at the Commonwealth Games in Glasgow.
Alistair broke away on the final 10km run leg to cross the line at Strathclyde Park in one hour 48 minutes 33 seconds.
South Africa's Richard Murray came third to take the bronze medal.
Alistair had never previously taken part in the Commonwealth Games so added a new medal to his collection.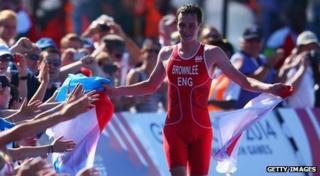 Getty Images
His younger brother Jonny, 24, won bronze at London 2012.
Earlier, Jodie Stimpson took gold in the women's event, ahead of her England team-mate Vicky Holland in bronze position.