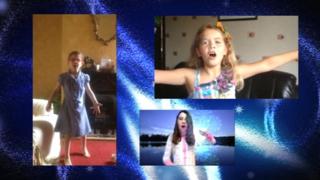 Let It Go performed by YOU!
The epic icy tale of sisterhood, Frozen, is the most successful animated movie of all time.
Jenny has been investigating the secret to Frozen's success!
We asked you to send in your videos performing Let It Go.
Now we're proud to present a very special montage of some of your enchanting voices.
Take it away Team Newsround!
Thank you so much for sending in your Frozen tributes. We received so many, we couldn't use them all.
Watch more Newsround videos