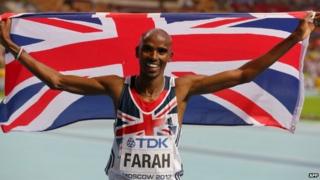 AFP
Double Olympic gold medallist Mo Farah has pulled out of the Commonwealth Games in Glasgow as he hasn't recovered from a recent illness.
Mo won the 5,000m and 10,000m at the London Olympics in 2012 and was set to run both distances in Scotland.
However, he has decided to stay in his training camp to be fit for August's European Championships in Switzerland.
The Team England athlete said it was a "tough decision", adding: "The sickness I had two weeks ago was a big setback."
He said: "Training is getting better but I need another few weeks to get back to the level I was at in 2012 and 2013.
"I really wanted to add the Commonwealth titles to my Olympic and World Championships, but the event is coming a few weeks too soon for me.
"My body is telling me it's not ready to race yet."
He's not the first high-profile athlete to pull out, with a number of top names missing from the Games for various reasons.
Last week, England's Katarina Johnson-Thompson said she'd miss out due to a foot injury.