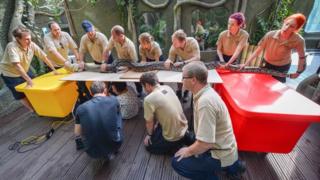 Giant python gets a health check
At some point, whether we like it or not, we all have to take a trip to the doctor. Now imagine if there were TEN of them once you got there!
Well that's exactly what giant reticulated python, JF, faced at Chester Zoo earlier today.