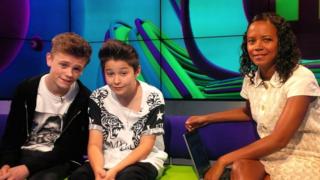 Bars and Melody explain how to write rap
Bars and Melody shot to fame on Britain's Got Talent after charming the nation with their anti-bullying rap.
They made it all the way to the final and now Simon Cowell's record label has snapped them up to release a song.
They popped into the Newsround studio to chat to Leah and explain how to write the perfect rap.
Watch more Newsround videos