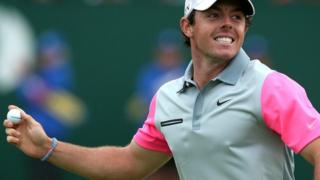 Rory McIlroy's rise to greatness
- one of golf's biggest tournaments.
It means he's won three out of the four majors - the biggest prizes in the sport.
His 2014 Open title comes after winning the US Open in 2011 and the USPGA in 2012.
He's only the third player, after the legendary Jack Nicklaus and Tiger Woods, to win three majors by the age of 25.
But for the friends and family who watched him grow up it's hardly been a surprise.
Jenny's got the story of Rory's rise to stardom.
Watch more Newsround videos