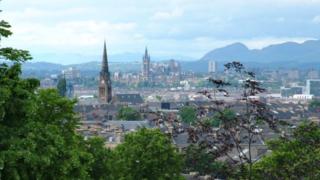 Glasgow 'unhealthiest place' in UK
All eyes will be on Glasgow this week as it hosts the Commonwealth Games.
Some of the world's top athletes will be there - so it may come as a surprise to hear that Glasgow is also one of the unhealthiest places in the UK.
Life expectancy at birth in Glasgow is the lowest in the UK.
Glaswegian men are only expected to live to their 71st birthday, according to the Glasgow Centre for Population Health.
That's six years shorter than the rest of the UK average.
Martin went to Glasgow to find out more.
Watch more Newsround videos