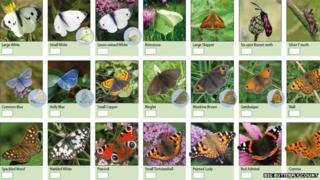 Big Butterfly Count
Sir David Attenborough and the Butterfly Conservation charity are calling on the British public to look out for sightings of butterflies.
They're urging people to keep a record of the different types they spot over the next three weeks, as part of the Big Butterfly Count.
Over the last few years some species have come close to extinction.
It's hoped the count can help find out what's happening to the butterfly population.