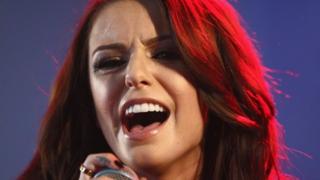 Cher Lloyd plays UK v US quiz
Singer Cher Lloyd has been busy trying to crack the charts in America but now she's back in the UK to release her second album.
She's spent two years living in the US and has sold more than one million singles there.
So does she prefer life in the US more than the UK?
Hayley put her to the test in Newsround's UK v US quiz.
Watch more Newsround videos