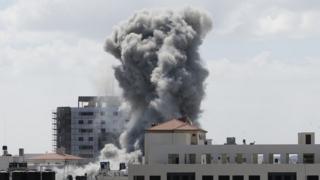 Israeli soldiers move into Gaza
The Israeli military has begun a ground offensive against Palestinian militants in the Gaza Strip, stepping up its 11-day-old military operation.
Troops and tanks were sent into Gaza to deal "a significant blow to Hamas", Israel said.
A Hamas spokesman said Israel would "pay a high price" for its actions.
Israel's Prime Minister Benjamin Netanyahu ordered the invasion after days of intensive rocket fire and air strikes between the two sides.
Watch more Newsround videos