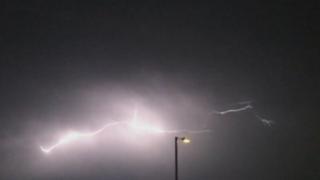 Amazing video of lightning storm
Spectacular lightning storms have been seen in UK skies on Thursday night and Friday.
With temperatures soaring across the country, lightning and thunderstorms become more likely.
This stunning video was taken by Michael McGeary outside the Royal Mail Jubilee Mail Centre, Hounslow in west London.
Watch more Newsround videos