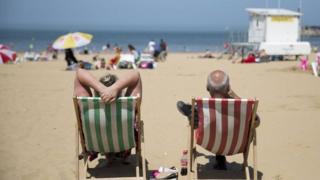 Heatwave set to hit UK
Today is forecast to be the hottest day of the year so far - and tomorrow it's going to be even hotter!
It's all to do with sticky, humid air drifting in from the Mediterranean.
Health officials have issued a heatwave alert for large parts of the country.
They say you should take precautions to keep as cool as possible.
Watch more Newsround videos