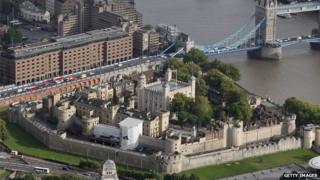 Getty Images
Ceramic poppies representing hundreds of thousands of people who died during World War One are being 'planted' in the Tower of London moat.
The 888,246 poppies, for all those who died from Britain and the Commonwealth, are designed to look like a sea of red.
The poppies have been made by a ceramics company in Derbyshire and the first is being planted today.
The finished display will be unveiled on 5 August, to mark 100 years since Britain's entry into World War One.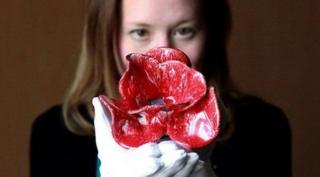 Handout photo
It will remain in place until 11:00 GMT on Remembrance Day, 11 November.
The poppies are being sold for £25 each, in the hope of raising about £15m for six armed forces charities.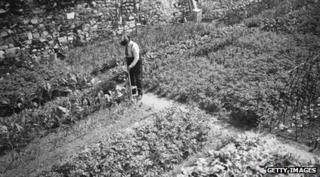 Getty Images
Soldiers were "sworn in" at the Tower of London in 1914, a ceremony where they promised allegiance to the King.