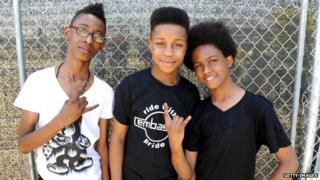 Getty Images
An American heavy metal band, made up of a 12-year-old and two 13-year-olds, has signed a record deal with Sony Music.
The trio, called Unlocking The Truth, have already played at major festivals and even played before rock legends Guns N' Roses at their concert.
It's thought they could make $1.7m (£995,000) for up to six albums.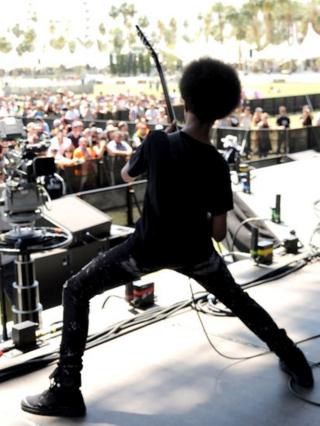 Getty Images
The teenagers, from Brooklyn in New York City, write their own songs while still going to school.
Guitarist Malcolm Brickhouse and bassist Alec Atkins are 13 years old, drummer Jarad Dawkins is 12 years old.
Jarad's mother, Tabatha Dawkins said: ''It's so exciting. We're jumping over the moon. It's been one great thing after another."
The band say they just want to be the the best metal band in the world.