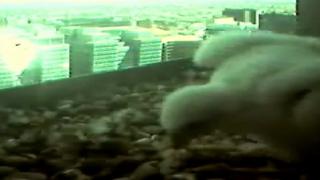 Falcon chick prepares to take flight
Meet the newest addition to Birmingham's skyline: a peregrine falcon chick!
It's the first to be born since the BT tower in the city centre was made more 'falcon-friendly' six years ago.
Bird conservation charity the RSPB designed a special tray with pebbles, to imitate a natural nesting area, and set up special cameras to check their progress.
The chick should make its first flight in just a few weeks' time…
Watch more Newsround videos