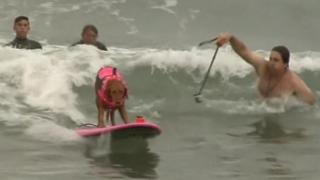 Surf's up for extreme sports dogs
The annual Surf Dog Competition took place this week on Imperial Beach, San Diego.
This year a total of 50 dogs competed in a number of events for small, medium and large dogs, as well as a tandem event.
The competition is now in its ninth year and continues to grow.
Watch more Newsround videos