The Church of England has voted to allow women to become bishops for first time in its history.
The Church's ruling body, the general synod, voted in favour of changing the rules on Monday evening, after a long day of debating.
It's a huge decision, that means that Church rules that have been in place for thousands of years will be changed.
The successful vote to have women bishops comes 18 months after another vote, which produced a "no" result.
There were cheers in the assembly when the result was announced.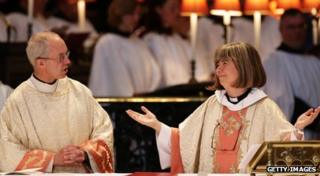 Getty Images
It now means that women will be allowed to take up some of the Church's most important roles in the future.
This latest vote comes 20 years after the Church decided to allow women to become priests.
Some are against change
While priests are normally in charge of a church, a bishop is in charge of a large area like a county - called a diocese - with hundreds of churches.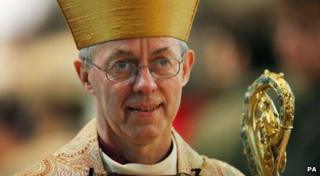 PA
Some people are against the change because they say tradition dictates that only men should hold the most senior positions.
But supporters say there is no reason that women shouldn't be in the Church's positions of power.
Now the Church's synod has voted yes, the first woman bishop could be announced by the end of 2015.