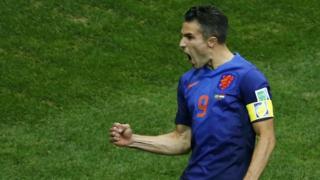 Best goals of the 2014 World Cup
After 64 games and nearly one month of brilliant football, the World Cup in Brazil has come to an end.
But if you miss it already, here are the best goals of this year's tournament.
The spectacular strikes include James Rodriguez's volley for Colombia against Uruguay, Tim Cahill's stunning strike against the Netherlands for Australia, and Robin van Persie's header for the Dutch against Spain.
Pictures from BBC Sport
Watch more Newsround videos